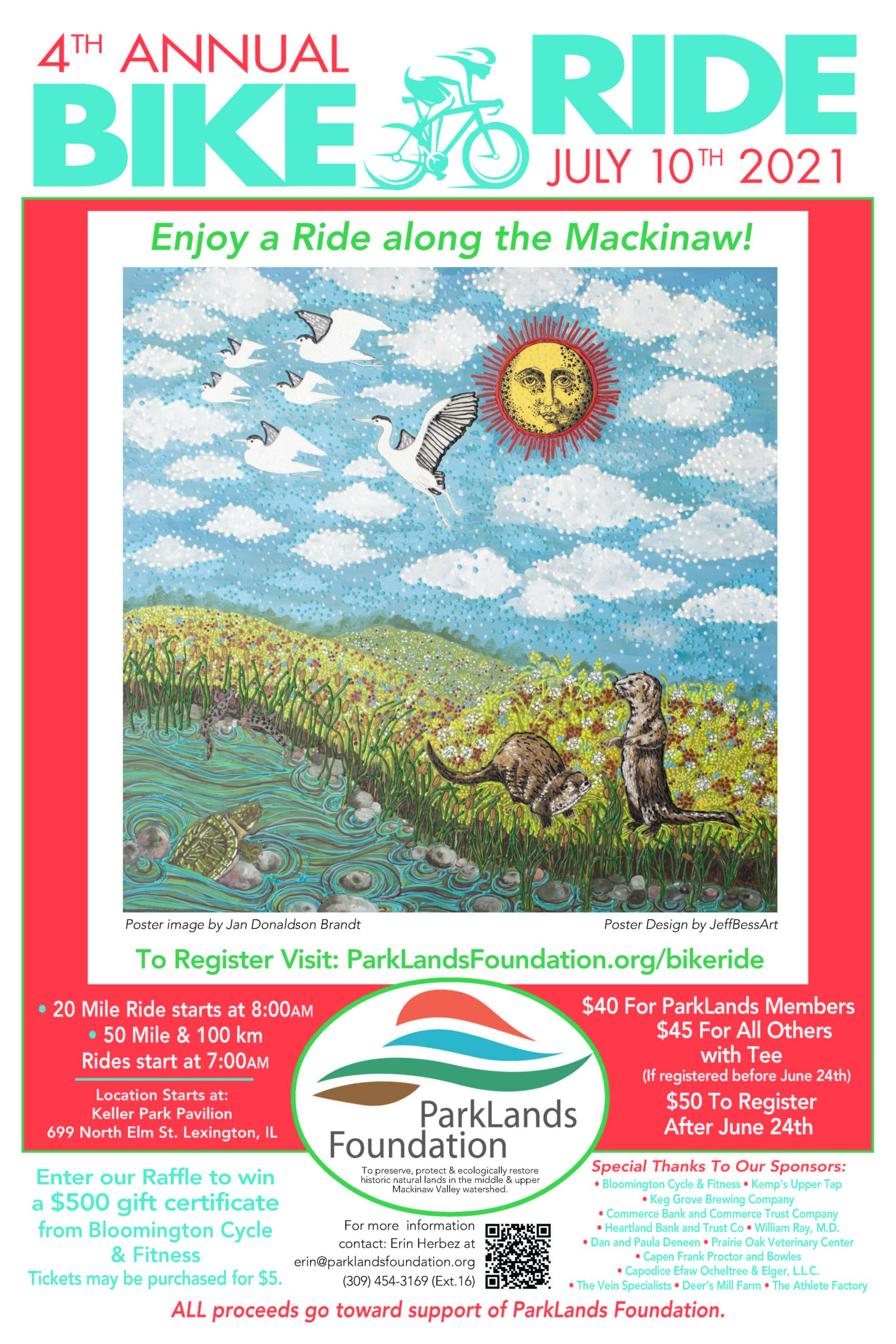 Who would like to go for a bike ride through some beautiful restored prairie and woodlands along the Mackinaw River this summer?  That's right! ParkLands will be hosting our fourth annual bike ride on July 10, 2021 while adhering to Illinois state guidelines for hosting such events. Recent announcements describing the continuing momentum of the vaccine rollout lead us to believe the ride can be conducted at that time in a safe fashion. Won't you join us and support the ParkLands mission of preserving prairie and forest habitat along the Mackinaw making it one of the cleanest rivers in Illinois?
We again will have a 20 and 50 mile route. New this year will be a 100 kilometer ride.  These routes will go through some of our properties.  The ride will be supported with a SAG wagon by Bloomington Cycle & Fitness along with strategically placed rest stops along the routes. After the ride, Kemp's Upper Tap will be serving their usual fare.
50 mile route: https://connect.garmin.com/modern/course/60706861
100km route: https://connect.garmin.com/modern/course/65670081
Thank you to our sponsors: Bloomington Cycle & Fitness, Kemp's Upper Tap, Keg Grove Brewing Company, Commerce Bank and Commerce Trust Company, Heartland Bank and Trust Co, William Ray, M.D., Dan and Paula Deneen, Prairie Oak Veterinary Center, Capen Frank Proctor and Bowles, Capodice Efaw Ocheltree & Elger, L.L.C., the The Vein Specialists, Deer's Mill Farm and the Athlete Factory.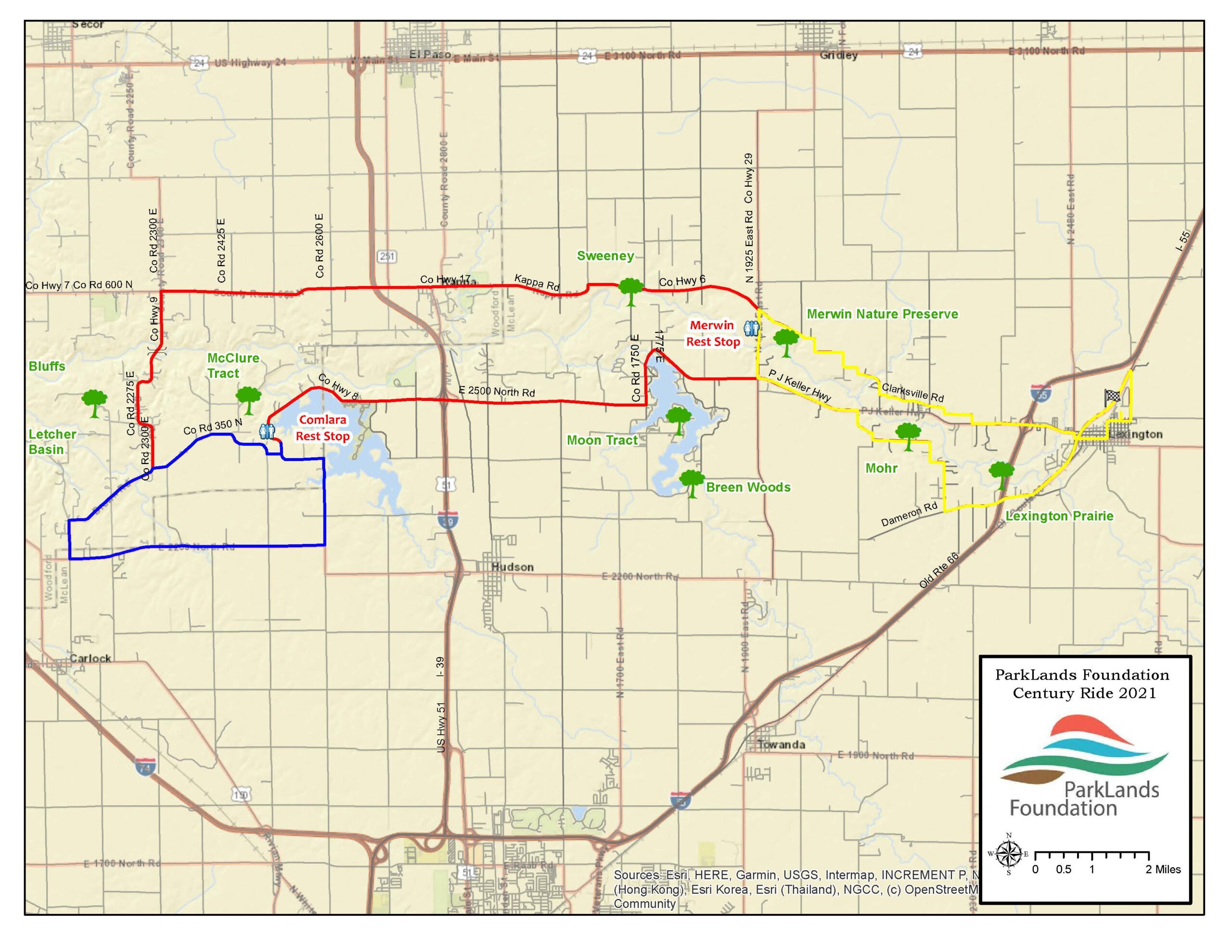 Not riding, but want to volunteer?  Here is how you can help!