Overview
Chinquapin Bluffs Land and Water Reserve, long described as a "naturalist's dream", is ParkLands' largest preserve and an ecological cornerstone of southeastern Woodford County.
Features
765 acres spanning both sides of the river
2 miles of river frontage
Canoe launch
Access
The main portion of the Chinquapin Bluffs preserve south of the river can be accessed on a gravel lane from the corner of county roads 2225E and 375N. The entrance gate to the preserve (pictured below) is at the northwest end of the lane. Please be respectful of neighboring landowners as this shared access lane is private property.  Parking is limited to outside of the entrance gate in the grassy areas on either side the lane. Plans are in the works to expand parking in the future, and to improve access to portions of the preserve on the north side of the river.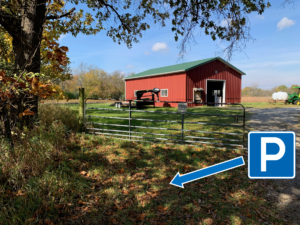 Additionally, paddlers are welcome to use ParkLands' Sam Leman Canoe Launch to access the Mackinaw River which is located on the west side of county road 2300E just south of the bridge. The parking lot here can also be used by visitors to access the eastern section of Chinquapin Bluffs. Trails begin about 100 yards south of the parking lot.
Our deer management program includes archery hunting at this preserve from October 1 to December 31.  Signs will be posted when hunters are present.  Hiking trails remain open during archery hunting.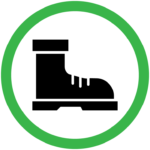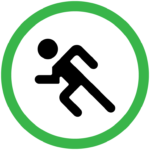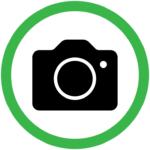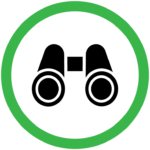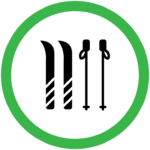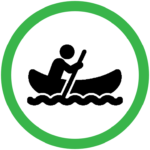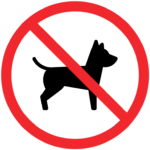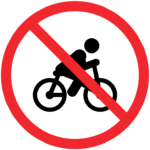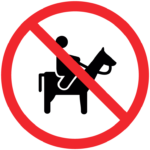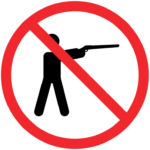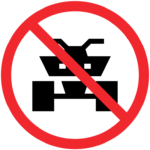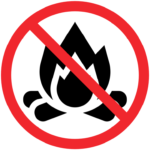 For a full list of rules and more information on our no dog policy click below.